Welcome to Cyberwise
Cybersecurity and Digital
Asset Protection
Being safe online, and ensuring your business assets remain secure is paramount to Cyberwise and our service delivery. We bring experience from all areas of cybersecurity, and understand where cybersecurity must reside in overall scheme of business operations. We can tailor a solution to suit your needs, without sacrificing your outputs and efficiency. The cybersecurity landscape is ever evolving, and you can rest assured that Cyberwise will evolve with it, ensuring that your stakeholders remain educated on the risks and tools surrounding your industry, and protecting your digital assets.
How
we can help

you?
Forensic Accounting

Suspected staff stealing / embezzlement
Marriage Breakdowns
Fraud
Cybercrime
Digital Forensics
Expert testimony

OSINT & Privacy

Employee checks
Director checks
Potential investor checks
Data leak checks
Legal practitioner assistance

Cybersecurity

Governance documentation preparation
Staff training exercises
Dark web checks
Ransomware post attack assistance
Book Appointment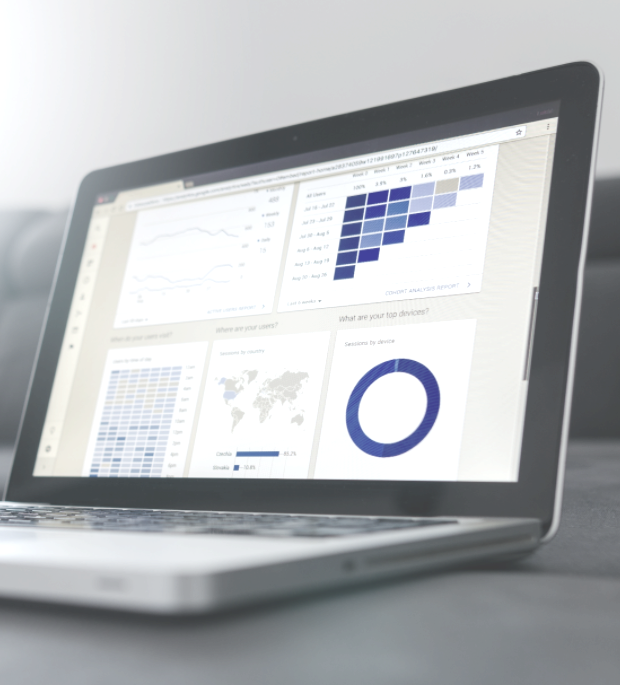 Cybersecurity Experts
Client
Testimonials

Ben Reynolds, MKT Taxation Advisers
Our business has engaged Tyler from Cyberwise for several IT projects and staff education. We love the way he communicates the complex problems back into plain language for us to understand and implement. We will continue using Cyberwise in our own business and have no hesitation recommending Tyler's services.

John C
We engaged Cyberwise to help us out with what we thought was a small potential issue. We are glad we did as their thorough checking, and education to our team helped us drastically improve our overall cybersecurity position, and we feel mush less exposed than we previously were.
About the Founder
Why
Choose Us?
A Bit About Tyler
Tyler is a seasoned professional with over two decades of experience in the fields of public practice accounting, cybersecurity, and open source intelligence. With a diverse background that includes being a former owner of an accounting practice and the founder of this cybersecurity firm, Tyler possesses a unique perspective on how cybersecurity integrates into a business model.
Throughout his career, Tyler has honed his expertise in various areas, including forensic accounting, digital forensics, and OSINT (Open Source Intelligence) investigations. His deep understanding of these fields enables him to provide valuable insights and solutions to businesses seeking to navigate the complex landscape of cybersecurity threats, or needing an investigator in these fields.
Read More
Our Expertise
Forensic Accounting
OSINT
Digital Foresnics
Education and Training
WE CAN HELP YOU
Frequently Asked
Questions
I am just an individual who needs assistance, can Cyberwise still help me?

Absolutely! We assist anyone and everyone, with experience assisting high profile / wealth individuals improve their online security and anonymity to reduce the possibility of future attacks. We offer one-on-one training, and bespoke solution deployment. Regardless of what you need Cyberwise can assist you, no matter your size.

We also can assist in time critical and senstive incidents, where increased security and anonymity is required urgently and descretely (such as domestic violence victims). We have the strictest confidentiality protocols as part of our engagement process.

What makes a strong password?

We recommend pass-phrases, a series of words that mean something to you, that you can remember but cannot be easily guessed or attacked by a bad actor.

Passwords are still very popular, and are not going anywhere, so when you are setting a password we recommend three simple rules: complex, unique and long. Complex means using non-alpha-numeric characters as a part of your password; unique means making sure your password is a single-use password and does not appear in multiple locations; finally, the longer the password the better (aim for at least 12 characters...but as long as you can). While these features of a strong password can seem overwhelming, a password manager can assist in achieving these critical password security features.

What does the anonymity service you offer mean and do?

The Internet is essentially a 'public open space' and with the volume of information freely available we specialise in helping clients protect future versions of themselves by taking additional preventative measures from the outset. No, we will not help you hide any illegal activities, but what we can assist you with is:

Limit the amount of personably identifiable information available on you, and teach you about this.
Using Australian entity structures to generate a layer of anonymity.
Assist, and train in the use of privacy focussed applications and operating systems.
Replace existing daily processes with more anonymous and secure methods (such as disposable credit card payment options).

Adding anonymity to online and daily activities is a key component of the Cyberwise service model, and something the team is very passionate about.

What are Notifiable Data Breaches?

If you deal in personably identifiable information you may be subject to the Privacy Act, and in which case should you suffer an attack / leak / breach and such information is exposed you may be required to disclose this information to the Office of the Australian Information Commissioner, and to your clients, as part of the Notifiable Data Breach (NDB) regime.

We have extensive experience in the NDB, and specialise in assisting micro-business navigate this area, and ensure compliance (whilst putting countermeasures in place to limit risks and attacks).