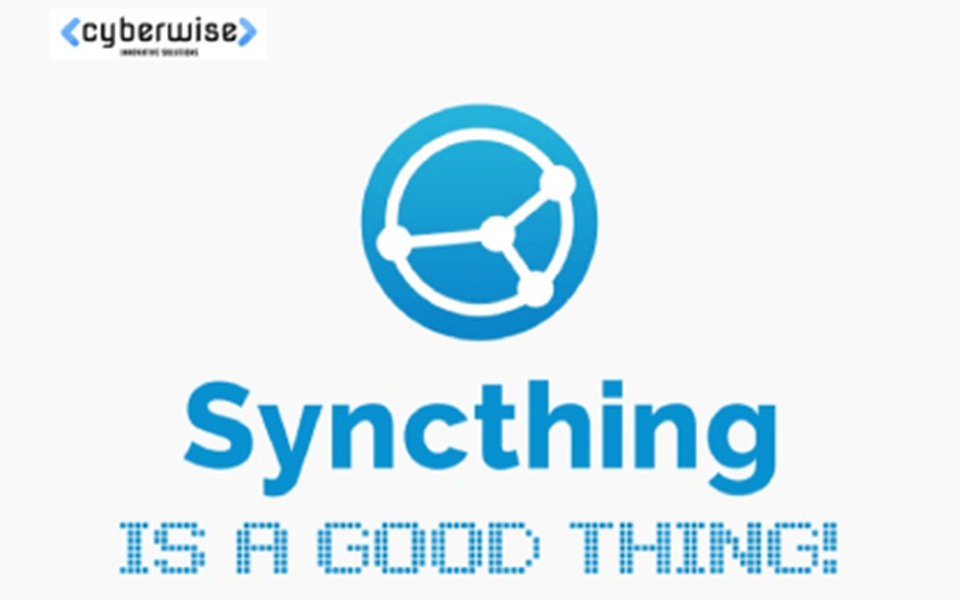 Security
By
Tyler W.
September 03, 2020
Syncthing is
a good thing
Why Syncthing is for you!
One of the most common solution we provide to clients is cloud storage. I personally am amazed at how few businesses are fully integrated in to the cloud way of thinking, using a mix of semi online, semi physical, and semi redundant storage solutions. Times move fast and this is not 2011. Cloud storage is a viable and secure means of keeping your data safe and always accessible. I have spoken many times about the main contributors in this field, and do not intend to rehash these again (but think Dropbox, SharePoint, and our favourite, Sync).
All of these provide a valuable tool to allow your files to accessed from multiple devices, and more importantly, facilitate collaboration for team members. There exists significant parity amongst the providers and they all ultimately do the same thing. It was last week I was presented with an interesting proposition from a client. They were the owner of the business and wanted some restricted files to be quarantined away from other staff. I could tell simply revoking privileges on a folder set was not going to suffice this proprietor, and my instinct of suggesting they simply ¨run two storage solutions, one for the team, and one for themselves¨ was not sitting right with me.
After asking a series of questions we were able to ascertain that some of this data was extremely sensitive and rightly so, needed to isolated away from standard infrastructure as much as possible. I left the meeting pondering an alternative solution, and returned for our follow up consultation with the suggestion of Syncthing.
Syncthing describe what it is better than I possibly could:
¨Syncthing is a continuous file synchronization program. It synchronizes files between two or more computers in real time, safely protected from prying eyes. Your data is your data alone and you deserve to choose where it is stored, whether it is shared with some third party, and how it's transmitted over the internet.¨
Can you see what the difference is with this software ware solution? There is no compulsory third party used as a storage gateway. Files are synced across devices, and that is where the files live alone. In this instance, this client was the only party with access to their files. Using Syncthing the files are stored on their devices of choice and nothing else. Your typical cloud storage solutions require using their computers as the storage
Regardless of your operating system Syncthing works, whether it be Linux, Windows, Mac, iPhone or Android, Syncthing has the ability to synchronise your files!
Not only does Syncthing not use any proprietary software providers hardware, but the data is fully encrypted with all communication occurring over TLS. The encryption uses perfect forward secrecy and as such no eavesdropping can occur.
However, if you don't trust us, that is ok, as syncthing is entirely open source, with their code available on their website or via github.
Syncthing does require some setting up, and it is definitely not a 'plug and play' solution, however, as we say at Cyberwise, inconvenience normally equates to higher security, and it rings true in this instance. For the client in question it provided a closed loop for them access their data across multiple devices, as well as a secure back up. Syncthing allows for one-way or two-way traffic, and as a further means of hardening we set this up on a device to only send updated files, and not receive them, thereby protecting the files from a Ransomware attack.
This provides a truly isolated and controlled means of backing up files, and a tool that will be deployed many more times to clients looking to move to the cloud, but are untrusting of providers they cannot research or do not know themselves.
We have been using it more and more internally as a means to share and collaborate, ensuring certain data does not hit outside networks. This is certainly a much easier means, as opposed to sharing USB devices, which unless encrypted are not safe themselves.
I encourage you to investigate Syncthing, or even better, reach out to us and we can help you along your journey. If security and privacy is important to you, this is a tool that you should consider and one that may help immensely.
Get our latest Media Releases & stay informed & up to date.